EASA 'Not Yet Decided'
Nida, Lithuania, 2016
The concept of the theme comes from Erwin Schrödinger's cat experiment. As to keep it short and simple, here is our explanation of the experiment. Imagine you put a cat in a box with a bomb that in one hour has 50% possibility to blow up and kill the cat and 50% possibility to do nothing and leave the cat alive. What happens after one hour? Common sense says that after one hour the cat is either dead or alive because the bomb exploded or not. But Schrodinger points out that at the instance before the box is opened that cat is in the superposition - both dead and alive at the same time. We believe that Nida Town is both dead and alive at the same time and EASA 2016 is going to open the box.
Bidding Video for NOT YET DECIDED - by Justinas Jakštonis, Morta Pilkaite, Аndrius Bialyj, Gedailė Nausėdaitė, Saulė Petraitytė & Kipras Kazlauskas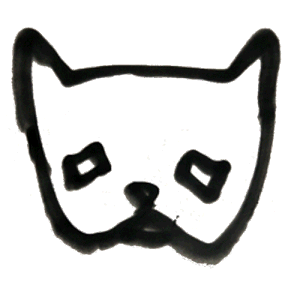 Nida, like any other place in the world, is facing a lot of factors, that are making an impact on its existence. Either these factors are natural or social, economic or political. The natural sand dunes of Nida - one of the biggest in the world - on the one hand, are so precious and beautiful, but on the other hand, they are dangerous for the town not to be buried as it happened many years ago. What do we care about more - the natural or the urban part of Nida? The forests are damaged by Cormorans so badly that the entire hectors are poisoned by their faeces. Again - this issue needs a decision. There are several massive soviet buildings in Nida, that are stuck in time, abandoned for many years. On the one hand, we want them to be renovated and functioning, on the other hand the laws are so complicated that almost no one wants to go that way.
​
Nida is at the superposition - both dead and alive at the same time - not yet decided.
EASA Not Yet Decided Summary Video - by Alexandra Kononchenko
I AM FROM EASA - documentary directed by Lucas Bonnel
workshops
A.MAZE.ING
​
Type: Construction
​
Tutors: Elena Sofia Congiu, Metteo de Francesco, Marcgo A. Noli
​
Participants: Angel Cobo Alonso, Angela Shepherd Diaz, Angelika Hinterbrandner, Aoife Flynn, Cristiana Moisanu, Giulia Tellier,Ioana Tudor, Liliana Todorova, Lucia Calleja, Luke Sciberras, Margarita Fernandez Colombas, Maroš Drobnàk, Nicat Nusalov, Radoslav Hamara, Raffaella Corrieri, Rob Scott, Venia Poula
​
Nida has an incredible number of different landscapes. The connection between the water, the dunes and the forest is always defined by the nature, and the border among them is often well defined. To conveying and capturing this border we need something that can pass through the edge, without breaking it. The goal is to underline the line between different landscapes and to live that boundary as a different experience. How can we do that? Creating a 3rd element, that is not a space, but is a pathway, that can introduce you unexpectedly to a new landmark. A labyrinth, will bring you from the beach through the wood without feeling the change. A labyrinth will transform the space's dimension into time's dimension, the dots of a surface into a pathway. The labyrinth stimulates and answers, at the same time, to the wish of discovery. It finally is the symbol of the Exploration.The Idea is not just to create a simple crossed pathway, but it is to evolve the concept of the traditional labyrinth. Normally we have a barrier or an insurmountable wall, that creates a space. What we came to think is: whats if that wall will be also a pathway? So you will have two different ways to pass trough, one made up with a tunnel, so a close space that can guide you. The other one will be created by the empty space between the tunnels, and will be, in its turn, a pathway.
Atmosphere
Type: Design & Construction
​
Tutors: Matas Šiupšinskas, Ieva Cicėnaitė, Donatas Beniulis
​
Participants: Antonia Dorn, Nastassia Tulayeva, Sofia Navarro Abarca, Carlos Jimenez, Mimmi Koponen, Igor Rajkovic, Ieva Ginkevičiūtė, Indrė Ginkevičiūtė, Laura Banaitytė
​
Atmosphere is a nomadic theater stage. It is temporary, it is ephemeral, it is silent. It travels around the dunes of Nida and invites people to experience a moment in time and space. It invites artists to perform. And then it disappears. There is nothing left, just memories and wind. It sounds banal but it is a theater for those who believe in a quote "Take nothing but memories, leave nothing but footprints."
Our inspiration? Sasha Waltz.
A Body in the Context
Type: Other
​
Tutors: Hanna Karziuk, Katsiaryna Atkayeva
​
Participants: Katrine Braendholt, Eva Ririhena, Nataša Rodić, Biljana Petrovic, Vilde Livsdatter
​
The workshop is a laboratory-research work consisting of two parts: the research that would consist of studying the urban tissue and nature of Nida and the behavior of people, and transforming the gathered information into the movements. We will develop the series of actions that would be treated using the method of chance procedures. We are interested in the mutual relations between movements and pauses and not the way they are stylistically linked. The workshop is about to make a piece that is free from the artist's intentions.
​
According to John Cage's indeterminism, "a sound does not view itself as thought, as ought, as needing another sound for its elucidation, as etc.; it has not time for any consideration--it is occupied with the performance of its characteristics: before it has died away it must have made perfectly exact its frequency, its loudness, its length, its overtone structure, the precise morphology of these and of itself". This will result in a site-specific performance. The location would be chosen together with the participants during the whole process.
Bring Nida a Full Circle
Type: Community
​
Tutors: Donatas Baltrušaitis, Viacheslav Ivanov, Elena Archipovaitė
​
Participants: Nastya Tsurkovskaya, Margarida N. Waco, Elina Torma, Paulius Kliucininkas, Krista Skujina, Michail Želeniak, Augustas Makrickas, Remi Groenendijk, Panu-Petteri Kujala, Andon Cenollari, Anna Klimczak
​
As humans we have adopted a linear economic approach: we take, we make and we dispose. This way we are consuming earth's resources and often producing toxic waste. As we become more acutely aware of the scarcity of environmental resources and the rising pressures of complex social issues, we need to find a more sustainable way to organise and grow our economy. Linear economic economy the same as linear thinking simply can't work long term. So what can? If we accept the earth's natural cyclical model and adapt it to the economy, we would have a circular economy.
​
We need to find a more sustainable way to organise life around us. The way to do it is to implement a new creative Circular Economy, but first we need to know how it works. Architects, researchers and urban planners should help local authorities, business and communities in providing the know how for emerging spatial architectural projects with a concrete focus on how these projects reflect and help to grow the local economy.
​
Students should learn how to work together, to reject the egocentric mentality of the Starchitects and to learn not to compete but to cooperate. Urban economy as topic would be guided by a social agenda and would raise the fundamental question, how architecture and city planning addresses the issue. The idea of 'togetherness' is the key to creating new, progressive architecture.
Blueprint
Type: Crafts
Tutors: Nikolay Staykov, Julian Vassallo
​
Participants: Tracey Sammut, Petronela Schredlova, Marko Riboskic, Suhejb Flugaj, Lotte Luykx, Roisin Crawley, Sotirios Fragkos, Hana Dasic, Gabija Strockytė, Martina Loi, Kamila Drsata
​
The idea of BluePrint is to introduce the participants in world of alternative photographic processes. The name of the project is inspired from the first architecture plans and sketches. The cyanotype process is used to reproduced them before the ink print. It is more than 100 years old process that find really easy and amazing part from the creative photography. It allows to print an image from negative or some objects. We want to make our own photosensitive emulsion and coated with it different surfaces like white paper and fabrics, but most of all we want to leave our trace in Nida showing the beauty of the cyanotype and using the sun we will expose our organic photograms of flowers and leaves using UV and pure day sunlight.
Pictures by Nikolay Staykov and Alexandra Kononchenko
Collector Gatherer
Type: Construction
​
Tutors: Brett Mahon, Rory Rankin
​
Participants: Konstantin Evtimov, Glen Andrews, Jacob Thompson, Matthew Scerri, Dalibor Staněk, Tobias Hrabec, Damien Girard, Katja Marinič, Katarina Kobale, Beatriz Ferreira, Marcos Anton, Raquel Ocón, Naima Callenberg, Kristin Karlsson
​
When we attended the ITM016, we were struck by the contrast between the horizontality of the sea and the verticality of the forest. We are proposing a shelter that will allow visitors to pause and appreciate the beauty of the Curonian Spit's coastline - both the form of the sea and the forest. Our shelter will take this transition from sea to forest one step further and introduce visitors up and into the trees. This will provide an experience that people do not usually have the chance to enjoy, as we are largely restricted to walking among the trees at ground level. Our plan is to introduce visitors to the aspects of the forest which are not normally experienced and allow them to spend time relaxing in this special part of Nida.
The shelter would effectively take the form of a forest display case. The see-through timber walls will change their shape and colour over time as a direct result of the people who use it, as each wall will have multiple platforms which can contain treasures from the forest that anyone from local children to exploring tourists can collect and display for their next visit, or for those who will use the shelter next. Exposed sawn pine walls are directly related to the beautiful pine forest of Nida.
Inside, three habitable levels provide different experiences for the visitors. At the ground floor level, there is a social space that will eventually be completely surrounded by the treasures gathered from the forest and beaches. This is where visitors would stop for a quick visit or a talk with their companions. A set of stairs leads up to the top level, which is designed so that visitors can relax, lie back and stare into the tree canopy, which they will be part of nearly four metres off the ground. Between these two experiences is a small mezzanine crawl space, where visitors can lie quietly and contemplate their beautiful surroundings.
Pictures by Alexandra Kononchenko, Rory Rankin and Brett Mahon
Dream Dune
Type: Construction
Tutors: Eoin Mccooey, Roibeárd ó Máinín, Dobrin Petkov
​
Paticipants: Anastasiya Hancharyk, Chloë Reyda, Dennis Tran, Dorien Tulp, Elena Dzinovic , Elias Grip, Fausta Diržytė, Julia Eliasson, Karolina Kručelytė, Martina Callus, Matic Kocjan, Natalia Malejka, Pénélope Mandlalle, Rasita Artemjeva, Samanta Lua, Yulea Moskalets
​
A structure that resembles the dunes that can be used both inside and outside, you can climb on the top and you can find shelter underneath ... and dream.
A timber form - relating to the surrounding woodland - which mimics the infamous sand dunes while also contributing to the local community by providing shelter and a hub to gather and enjoy the surrounding sand, forest, air and sky.
Just like the millions of grains in the sand dunes, each strand of timber is one in a million (unique). This abstracted grain structure plays on the formation of the dune over time by layering cross laminated boards and dark ply. Arrayed to allow (or not allow) the passage of light & air through the structure and into the voids created beneath its surface.
Dune
Tutors: Zak Pulis, Ciara Geary
​
Paticipants: William O'Donnell, Gavin Campbell, Joe Keohane, Leyla Musayeva, Anastasia Prodromou, Michaela Paschali, George Fergusson, Gio Pkhachiashvili, Ričardas Bertašius, Nanka Bagaturia, Levan Mamsikashvili, Hilda Uusitalo, Magdalena Blok, Karina Picus, Olga Berning, Nuria Cánovas Bernabeu, Danae Tselou, Shreyansh Sett
​
The Dune project is the kind of the one, which is technically not very complicated and at the same time has a well thought out content. Though, construction process was hard and related with digging out of 22.5 m3 of sand just by hand with shovel, as required the environment protection.
5 m/s
Type: Design & Construction
​
Tutors: Simon Docekal, Ondřej Blaha, Matyas Svejdik
​
Paticipants: Boyan Stoyanov, Liviu Ispas, Sergio De Gabriele, Nastia Tsurkouskaya, Tekla Gedeon, Ulla Alla, Zane Kalnina, Venia Poulia, Jeremy Prongue
​
Wind felt on exposed skin. Leaves rustle. Wind vanes begin to move.
Leaves and small twigs constantly moving, light flags extended.
Dust and loose paper raised. Small branches begin to move.
Branches of a moderate size move. Small trees in leaf begin to sway.
Moderate waves of some length. Many whitecaps. Small amounts of spray.
Long waves begin to form. White foam crests are very frequent. Some airborne spray is present.
Large branches in motion. Whistling heard in overhead wires.
Empty plastic bins tip over.
Beaufort scale 1 to 6. Quite poetic. Wind force as a factor that affects everything at Nida.
These are conditions for our operation. Always changing, never finished, never decided.
Form follows conditions. Form follows m/s. Struggle is the function.
Architecture that reacts to its surrounding elements rather than protects from them.
We re going to be experimenting in real world human scale - at least 3m.
Gifting Enviourments
Type: Design & Construction
​
Tutors: Josep Garriga Tarrés, Anton Shramkov
​
The secondary school Neringos Gimnazija is undergoing a process of refurbishment initiated by Nida's municipality. Recent discussions with the teaching staff members have proved that some of the decisions taken in the renovation process have been made without including its currents users (the students) and their specific needs or demands. This lack of communication between the daily users of the school, its leadership and the main investor (Nida's municipality) is a typical example of exclusive decision-making process.
We interpreted EASA "Not decided yet" theme as an opportunity to mediate in-between the two parts by understanding the real needs for renovation and the architectural qualities of the 90 years old building.
The workshop investigated and explored the possibilities and limits of wood construction and built a serie of interventions. The installations were conceived as "gifts" to the school and were made to improve the student's comfort and working environment (light, views, air quality, usability, noise, tidiness, warmth...).
The Flying Gap
Type: Design & Construction
​
Tutors: Mattia Pretolani, Gregoire Guex-Crosier
​
Participants: Aleksandra Wróbel, Ella Fleri Soler, Federico Di Trani, Giogos Kyriazis, Idil Kem, Kaisa Lindström, Martin Kunc, Mihkel Reav, Martynas Germanavičius, Maria Pastukh, Natalie Hipp, Teodora Lungu, Thea Klitte, Tommaso Fruga
​
Our workshop wants to discover Nida. Wants to let the participants merge with them and acting between her rules.
Every student passes through a process of discovery with the help of rituals. From the consciousness of their own space through the changing panorama around Nida they follow a primordial path to challenge the basic notions of architecture.
A structure would eventually emerge from the union of the singles personal-spaces.
The Process is the aim!
Hacking Nature
Type: Design & Construction
​
Tutors: Andy Yu, Karolis Platakis
​
Participants: Lilly Bondar, Aygün Budaq, Lucas Devolde, Georg Fischer, Bastian Marzoli, Elena Paleckytė, Astrid Billev Petersen, Polina Weidenbach
​
The exploration of the relationships between Men and Nature seemed to be a challenging agenda for new ways of teaching architecture that would not be possible in a studio-based, academic environment.

With this intention as our basis, we chose our site in a densely forested area in the Curonia Split, reachable only by foot from Nida. Our objective was to recognize the morass and ambiguous relationship between men and nature - that we are part of it and it is part of us. The workshop participants would spend hours in the forest, and as a result we were able to recognize the purpose of our intervention in four stages: The rational analysis and emotional evocation of the landscape; Articulating this sensation into a sense of "trust" to the site, whether it is towards a single tree or a collection of flora; Transform and refine this "trust" into a gesture with material and detail; Refining these gestures into a build-able contraption in the forest. There was a constant interchange of working with these contraptions both as individual and a collection, they form a tribe like presence which amplify the workshop as a bonding experience with all the participants.

We found that the relative success of our re-entry into nature did not depend on how versed we are in spatial or building vocabulary, but how we learn to identify a respectful relationship with the site. This is highlighted when and how our contraptions come in physical contact with elements of the site. Some paid close attention to how the contraption would stand on the delicate forest floor, some focused on finding ways to avoid using intrusive methods of fixing on to the tree trunks, while others considered trees as a host for their gestures.

The participants are divided into teams and worked collaboratively. The tutors role avoided the role as instructors, but rather skeptics who the participants conversed to clarified their own inquiries.